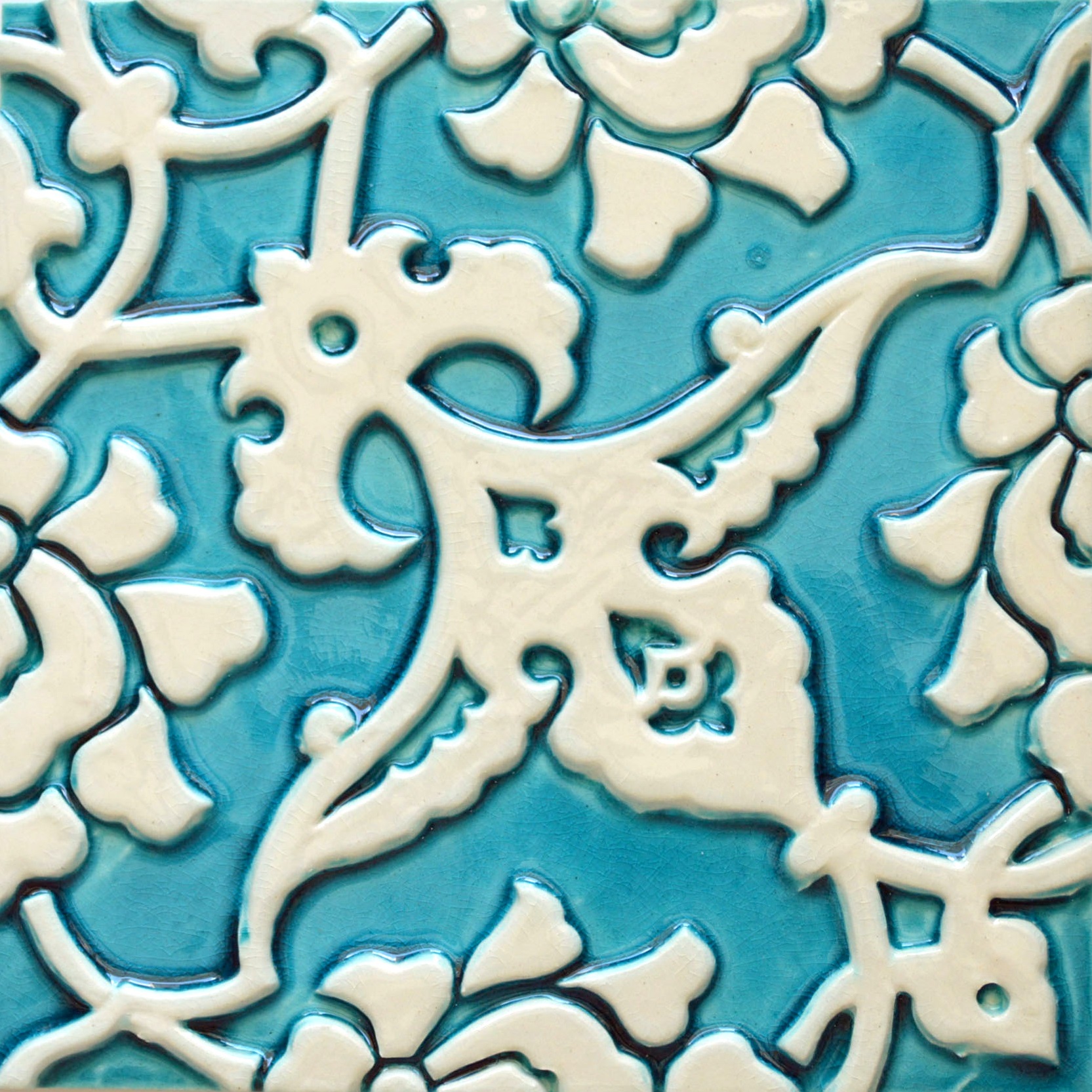 Blue-white relief tile
Seljuk-Blue star relief tile, ice crack design under glazed ! .
All we made historical tiles replica of 13th & 14th century tiles in our studio and gallery .
weight 1-kg and 2cm thickness. Seljuk tiles with authantic desings, hand made, carved and hard cut decorative tiles, handpainted murals, products of our workshop in İstanbul Turkey .
Special Seljuk tiles are hand made and color never running out and water proof each size of tile is 8″x8″ ( 20cmx20cm ) you can use outdoor & indoor also .
Read more